Welcome to Kurume City Plaza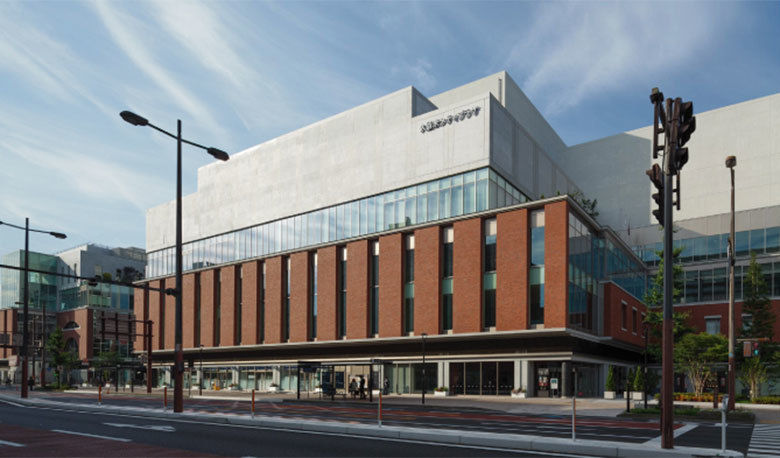 Kurume City Plaza was established with the aim of brightening up children, the city of Kurume, and the culture for tomorrow.
The place houses a large, spacious hall with very good acoustics, an exhibition space with a high vaulted ceiling, a Japanese room with a beautiful garden, easy-to-use studios, conference rooms overlooking the outer garden and the sights of the city, and so on. Examples of use of these facilities include marvelous concerts/plays/performances, exhibitions of paintings and sculptures, and practice rooms to be totally absorbed in what you are doing. You can make the most of our comprehensive facilities the way you like them.
And yet, there is more to it.
Climb up the large staircase, and you see the spacious and comfortable lobby with a high ceiling, the cozy corner space with tables and sofas decorated with Japanese Kasuri fabrics and Rantai lacquerware, the café attracting many children with the lion tables and rabbit chairs, and so on....We are confident that you can find your own comfortable, cozy spot.
We are committed to providing a place in the city for everyone to come and spend as much time as they want whenever they feel like it, whether or not they have tickets or have made a reservation.
In a rainy or windy day as well as in a fine day, you are always welcome from morning to night.