Report: "See you in Kitano-machi" Dance workshop (1)
Kurume City Plaza has been running the three-year project "See you in Kitano-machi" since 2023, with the aim of promoting networking that leads to mutual trust across nationalities, while utilising the socially inclusive elements of culture and the arts.
The first Dance workshop was held on Sunday 2 April 2023 from 14:00 to 15:00 in Multipurpose Room at Cosmo Smile Kitano.
Sixteen technical intern trainees participated on the day. All are Filipino nationals and are engaged in agriculture in Kitano.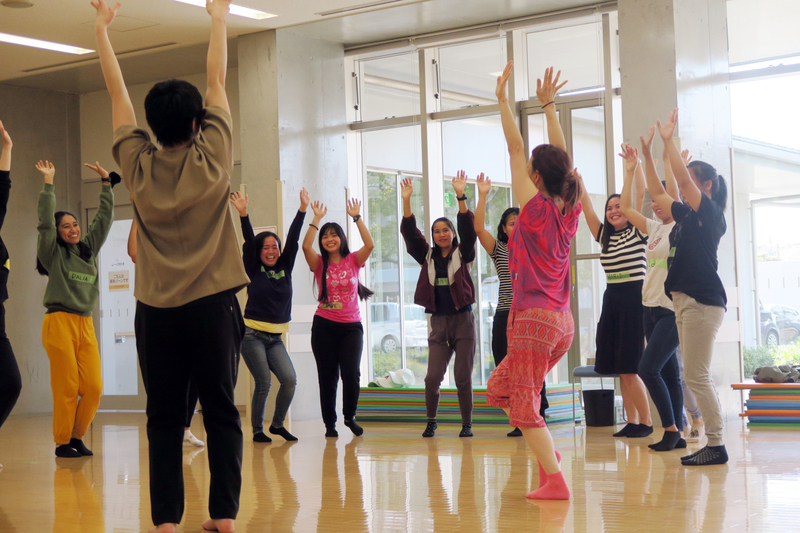 Many had never been to Cosmo Smile Kitano before, and some hesitated at the entrance to the building. However, the event began in a relaxed and friendly manner, with chats around facilitators Un Yamada, Akiyoshi Nita and Shiori Susaki.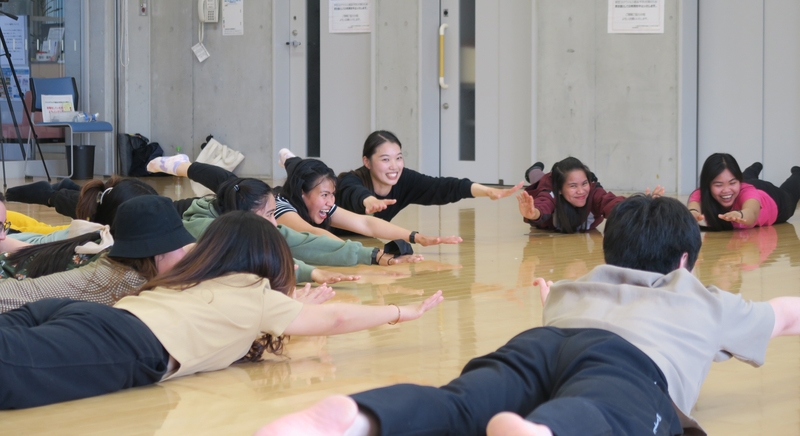 As the dancers danced to the music, a sense of unity soon developed, and smiles blossomed.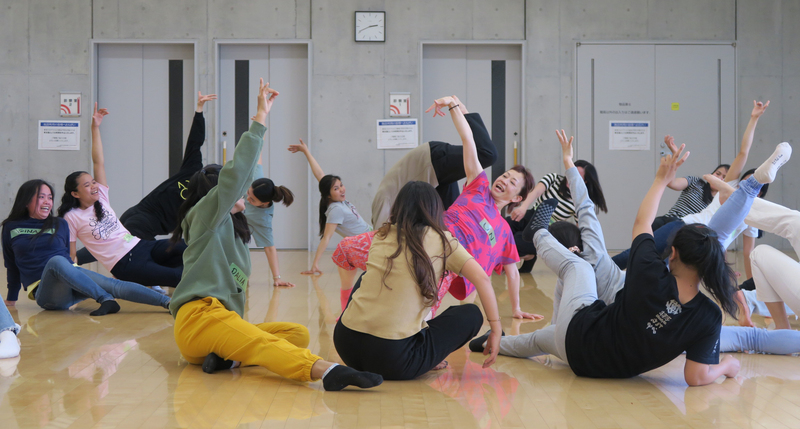 Here are some of the comments from participants.
・It takes to relax my body and to become healthy body.
・It was very and enjoyable. I would like to do it again. Everyone was so kind and good.
・It was fun and less stress.
・enjoy and relax my body and soul.
・I met up new friends. The instructors are very friendly.
★Click here for the Kurume City Plaza Art Project "See you in Kitano-machi"